Complete Web Page Design is a company dedicated to affordable web site design, web site promotion, Internet Marketing and online advertising.
Every business and organization needs the rewards of Internet marketing. Your business will be open 24 hours a day 7 days a week with the most active marketing tool- a "Web Site".
This Months Featured Sites
Lawn Care, Power Sweeping, Landscaping, Underground Sprinkler Systems, Hard Scape Design, Fence Design and more...
AUTOMATIC UNDERGROUND SPRINKLER SYSTEMS NY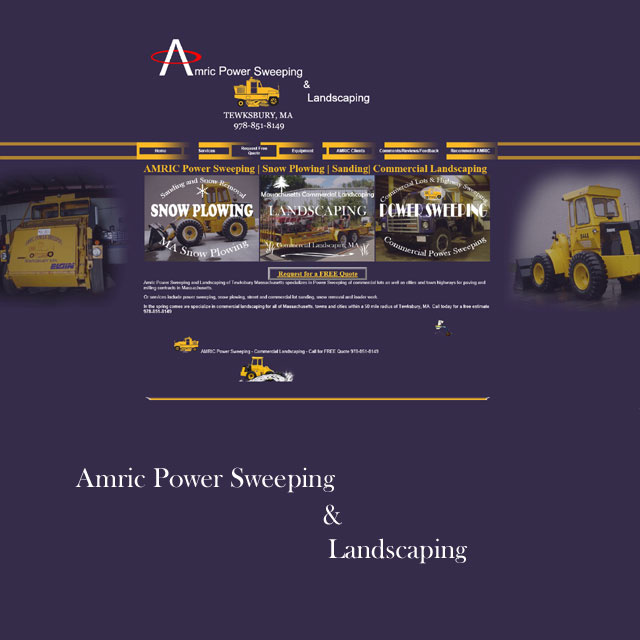 Amric Power Sweeping & Landscaping
Need a commercial lot cleaned up?
Check out their Hard Scape Design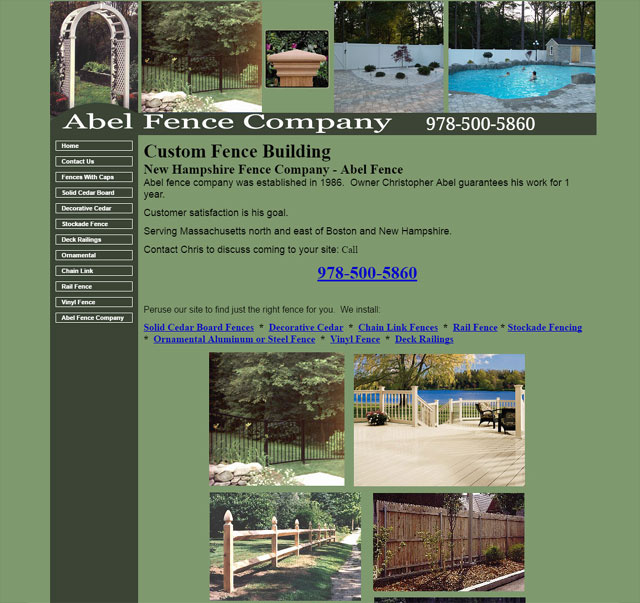 New Hampshire Custom Fence Company
New HamNnNNNNNn
Serving the North Shore, Merrimack Valley, Essex County as well as Southern New Hampsire and Maine
♦ Affordable webpage design and setup. Including Mobile Friendly application.