Complete Web Page Design is a company dedicated to affordable web site design, web site promotion, Internet Marketing and online advertising.
* NOTE New Email address: webdesignbykasondera@gmail.com
Your business will be open 24 hours a day 7 days a week with the most active marketing tool- a "Web Site".
Affordable Web Pages that you can edit yourself.
This Months Featured Web Sites
Is your website Mobile Friendly?
Bring your website up to speed.
This site has just been design as a responsive website.
"Adding Call to Action Buttons" and making all the pages to work well on all mobile media.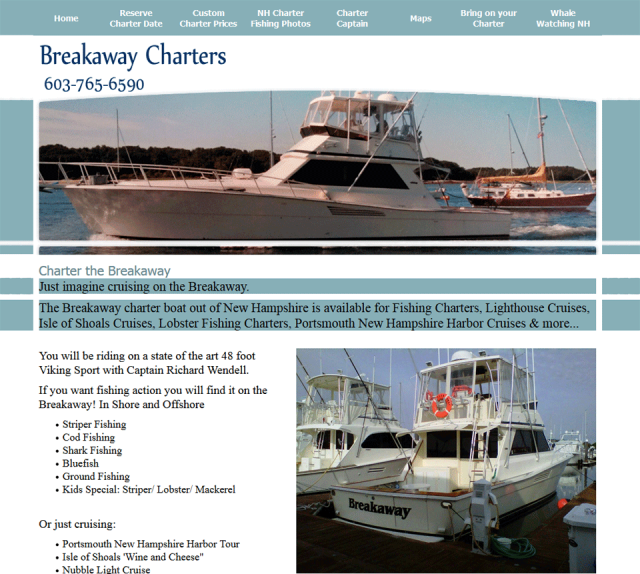 Check out this new design making Charter Boat Breakaway an all responsive website.
Total New design has brought Win-YC.org up to todays website standards.
Winthrop Yacht Club website is now a responsive site and can be viewed easily on mobile phones and tablets as well as desktop computers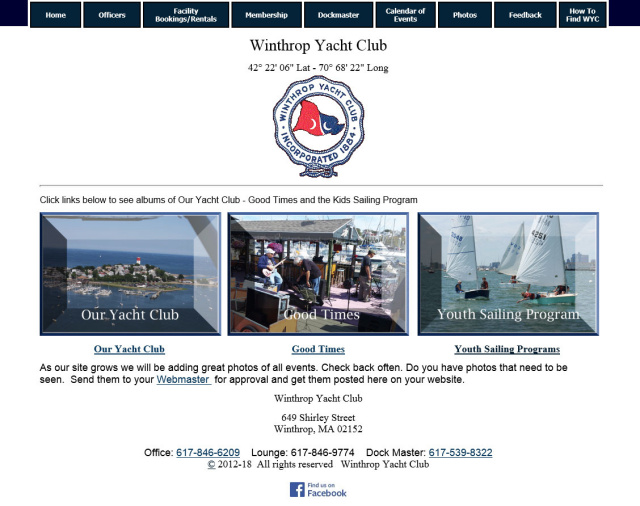 Winthrop Yacht Club is undergoing a total redesign of their website.
New design to make it a more up to date easy to follow design and a responsive design that will look well on all devices. Check it out →Winthrop Yacht Club
♦ Affordable webpage design and setup. Including Mobile Friendly application.