Complete Web Page Design is a company dedicated to affordable web site design, web site promotion, Internet Marketing and online advertising.
* NOTE New Email address: webdesignbykasondera@gmail.com
Your business will be open 24 hours a day 7 days a week with the most active marketing tool- a "Web Site".
Affordable Web Pages that you can edit yourself.
This Months Featured Web Sites
Is your website Mobile Friendly?
Bring your website up to speed.
Brown's Wharf Inn - Boothbay Harbor, Maine
**************************************
Total New design has brought Win-YC.org up to todays website standards.
Winthrop Yacht Club website is now a responsive site and can be viewed easily on mobile phones and tablets as well as desktop computers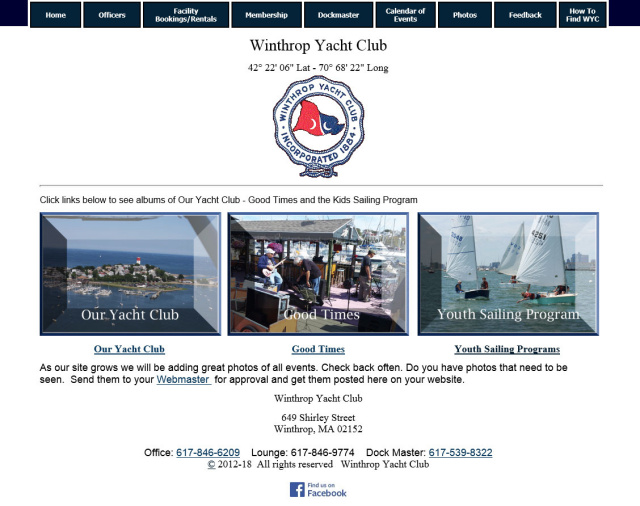 Winthrop Yacht Club is undergoing a total redesign of their website.
New design to make it a more up to date easy to follow design and a responsive design that will look well on all devices. Check it out →Winthrop Yacht Club
♦ Affordable webpage design and setup. Including Mobile Friendly application.